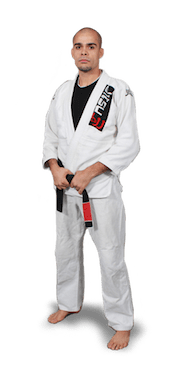 Master Bruno Souza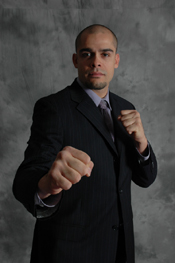 Meet Bruno Souza, a Master Instructor, President and Founder of Franklin Martial Arts in Bellingham, MA.
With over two decades of experience in the martial arts industry, Bruno has dedicated his life to empowering others through martial arts and self-defense education.
As a Tae Kwon-Do Master, Brazilian Jiu-Jitsu Black Belt, certified Krav Maga instructor, Boxer and Kickboxer, Bruno Souza has studied various forms of martial arts and holds the highest level of proficiency. He is a Master Instructor having graduated over thirty black belts. As an instructor trainer, he has certified several instructors, and as a coach he has repeatedly led students from beginners to national champions.
Bruno is dedicated to helping each of his students achieve their unique personal goals through martial arts training. He is known for his patient teaching style, humor, and true love for the sport. Whether you are a beginner or an experienced martial artist, Bruno is committed to helping you develop the skills and confidence you need to succeed.
At Franklin Martial Arts, you can expect a supportive and inclusive learning environment where you will receive expert instruction from a highly experienced martial arts master. Join us today and discover the many benefits of martial arts training with Master Bruno Souza.