Experience First-Class Brazilian Jiu-Jitsu Training at Franklin Martial Arts
Are you seeking a supportive and dynamic martial arts program that focuses on personal development and growth? Look no further than Franklin Martial Arts. Our knowledgeable, safety-oriented instructors are dedicated to helping you reach your personal goals through top-notch Brazilian Jiu-Jitsu training.

Join the Growing Community of Brazilian Jiu-Jitsu Enthusiasts at Franklin Martial Arts
Our adult classes cater to beginner, and average individuals and are both educational and fun. You will learn effective techniques for escaping from ground positions, using leverage and skill to counteract size and strength, and how to safely defend yourself in realistic street situations. Our curriculum encompasses takedowns, submissions, and control of an opponent on the ground, empowering you with the necessary skills to feel secure in any self-defense scenario.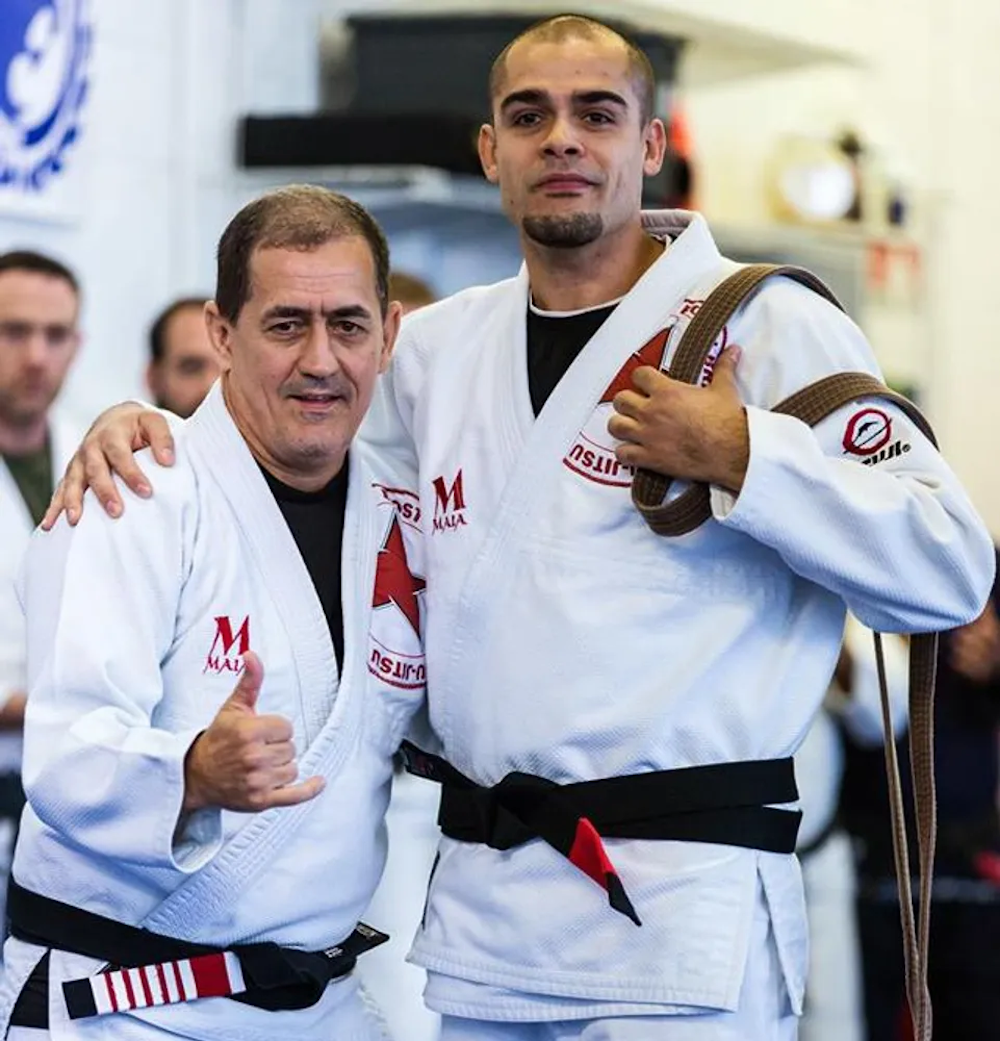 That's just the tip of the BJJ iceberg. With each class, you'll also experience:
Enhanced strength, muscle tone, and flexibility
Improved energy levels and reflexes

Effortless weight loss and overall fitness

A calming impact on the mind and mood, leading to boosted self-control, confidence, and a positive outlook on life

Discover the Therapeutic Benefits of Brazilian Jiu-Jitsu
Jiu-Jitsu, also known as "The Gentle Art," offers more than just self-defense. It's a healthy, addictive habit that brings peace of mind and serenity to its practitioners. A BJJ class is the act of physically using your body to problem solve. Regular Brazilian Jiu-Jitsu training has been shown to have a calming effect on the mind and mood, resulting in improved temperament, self-control, confidence, and a positive outlook on life. With its increasing popularity, you'll have the chance to practice this incredible art with like-minded individuals.

So, why wait? Sign up for a private intro lesson today with Professor Bruno Souza and discover the ultimate Brazilian Jiu-Jitsu experience at Franklin Martial Arts.

Get Started Today!
Fill out the short form on the side of this page to get all the information you need to get started now sent to your inbox.